Check out our Friends link to the left for obedience schools for your dog. A must for any dog owner. It will make your dog the best ever.
Benetton At Hamiltons Amber Dream
Augustus and Melissa OFA rated GOOD
Benetton At Hamiltons Amber Dream 11 months old
Augustus almost 3 years of age OFA rated Good.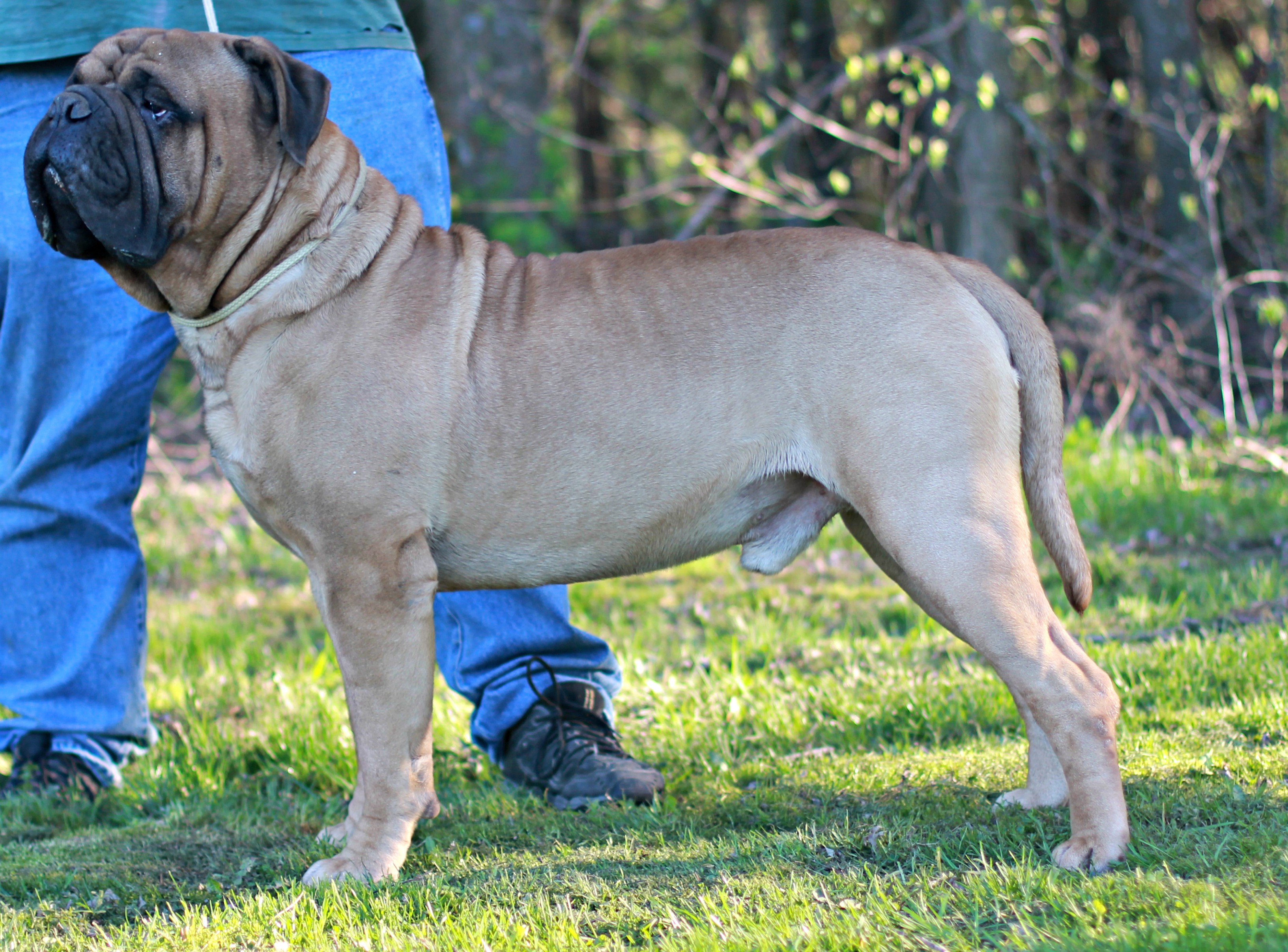 Available for stud.
Augustus front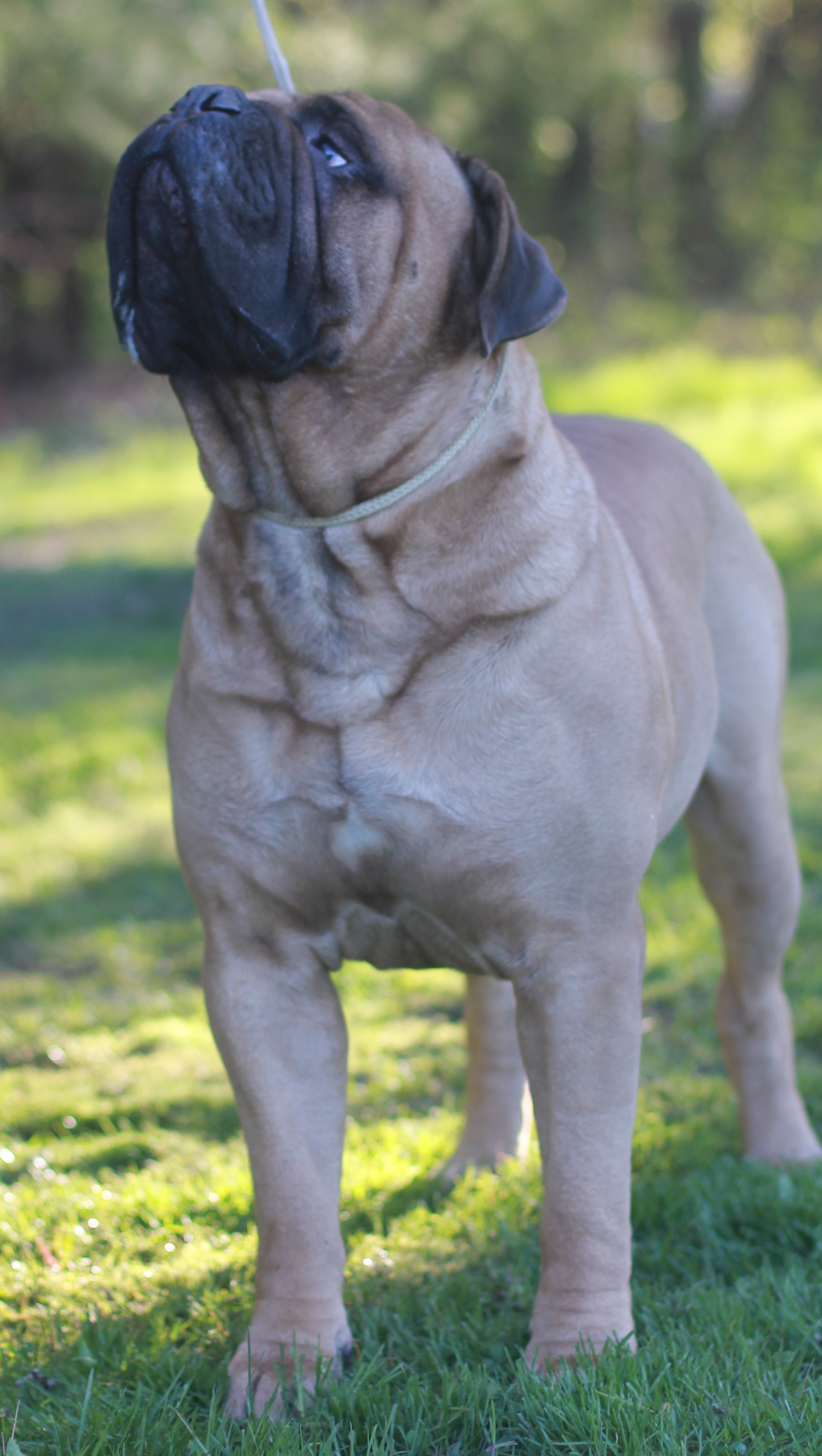 OFA rating
Augustus pedigree
Available for stud.
Hamilton's Top Dog Bullmastiffs on facebook
Augustus and Suzy female puppy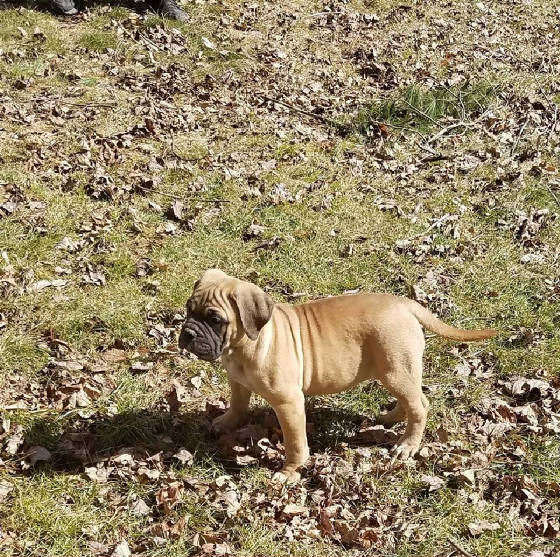 Pheobe out of 1st Augustus Suzy breeding
Hamilton's Top Dog Bullmastiff's New video.
Augustus available for stud to approved bitches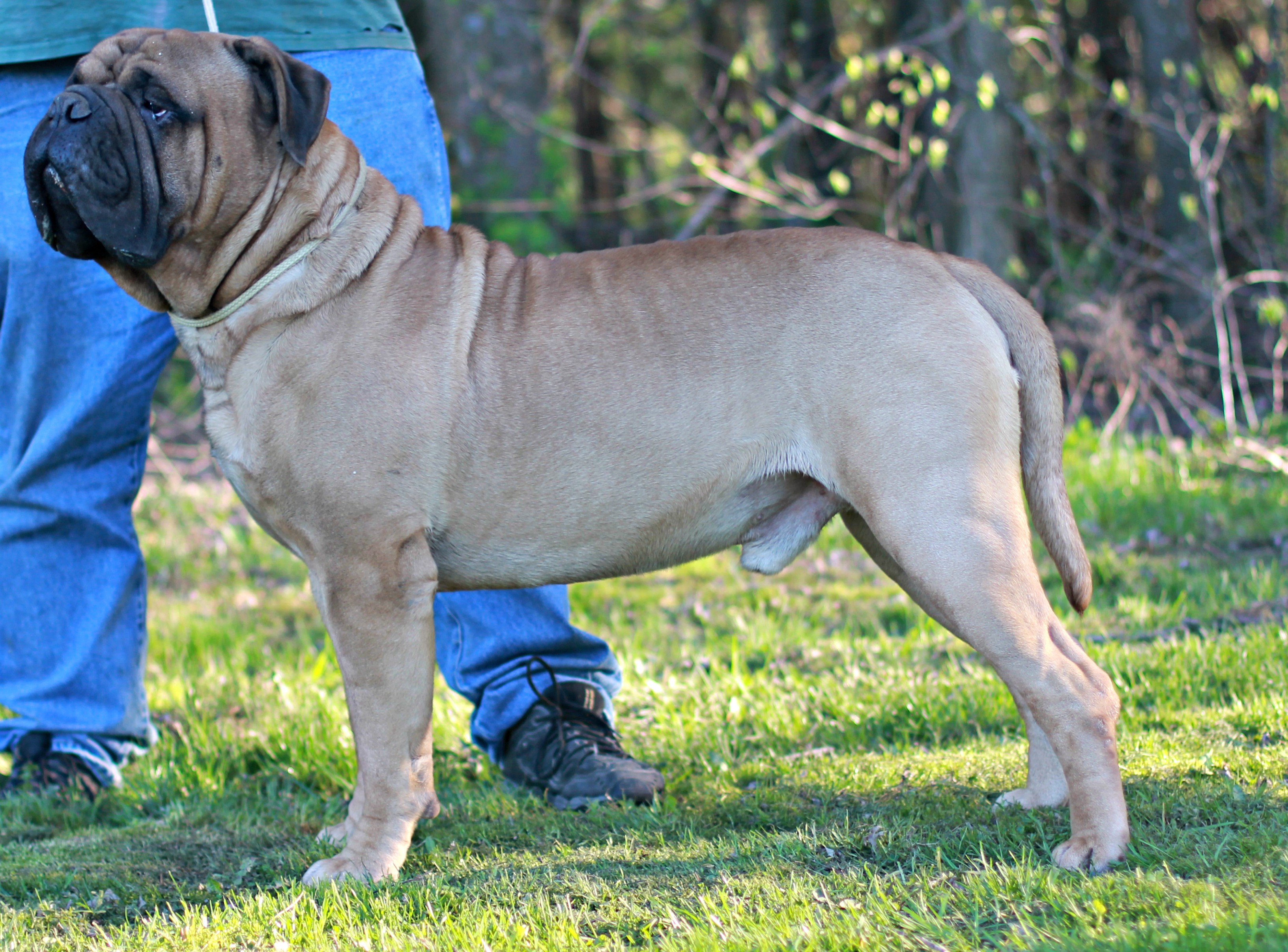 OFA rated GOOD
This is Creed "Hamilton's shot at the Title"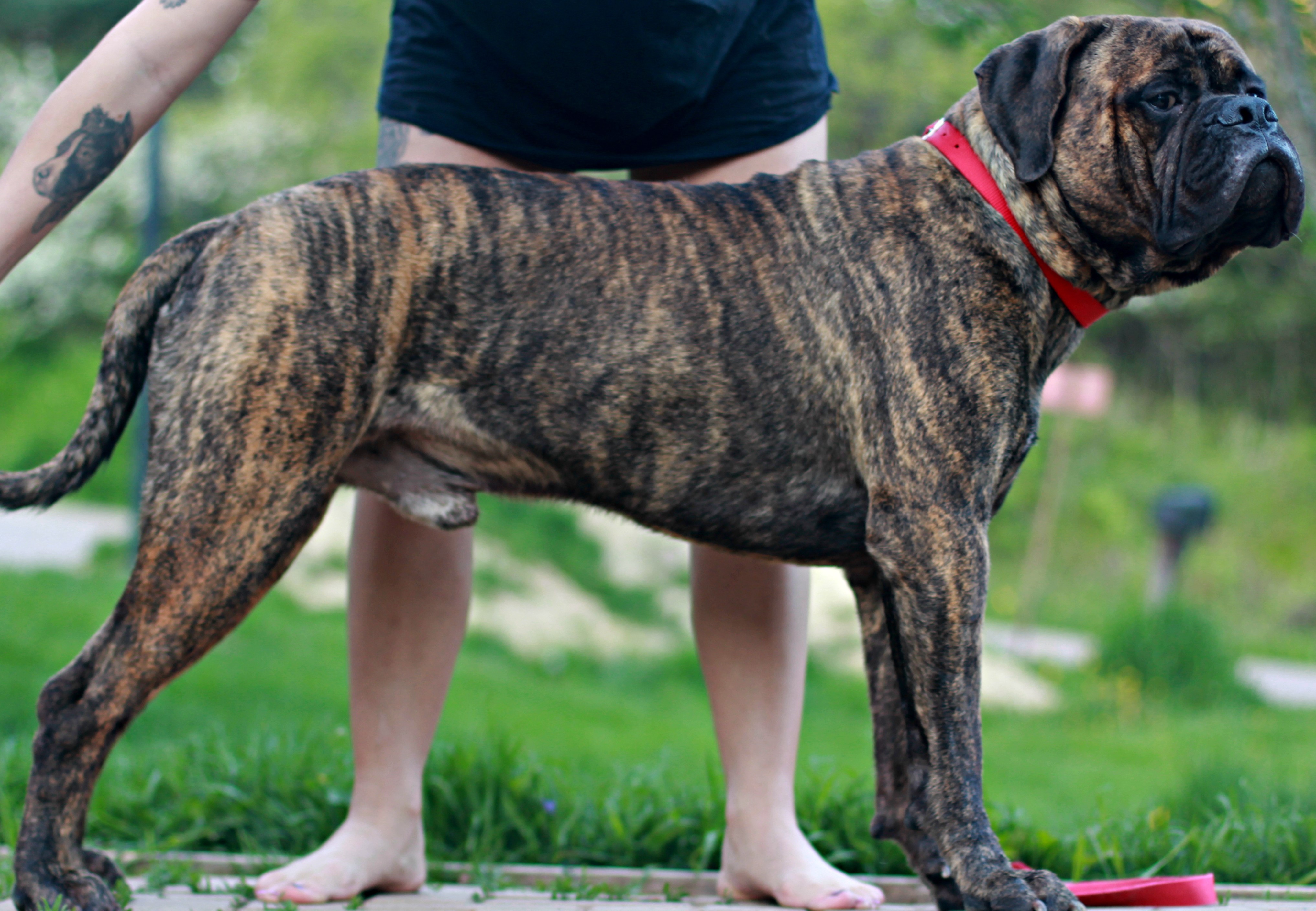 This is Suzy she is a nice girl with a great head and topline good movement and pigment very square OFA rated Good. Reserve your puppy soon waiting list started. Suzy has an excellent pedigree for conformation as well. Email for more info
Suzys OFA rating of Good
This is Kydo, She is a Rocky and Suzy daughter.
Combined European and American Lines, She has the best of both continents. Expected breeding with Augustus Fall 2017.
Kydo sitting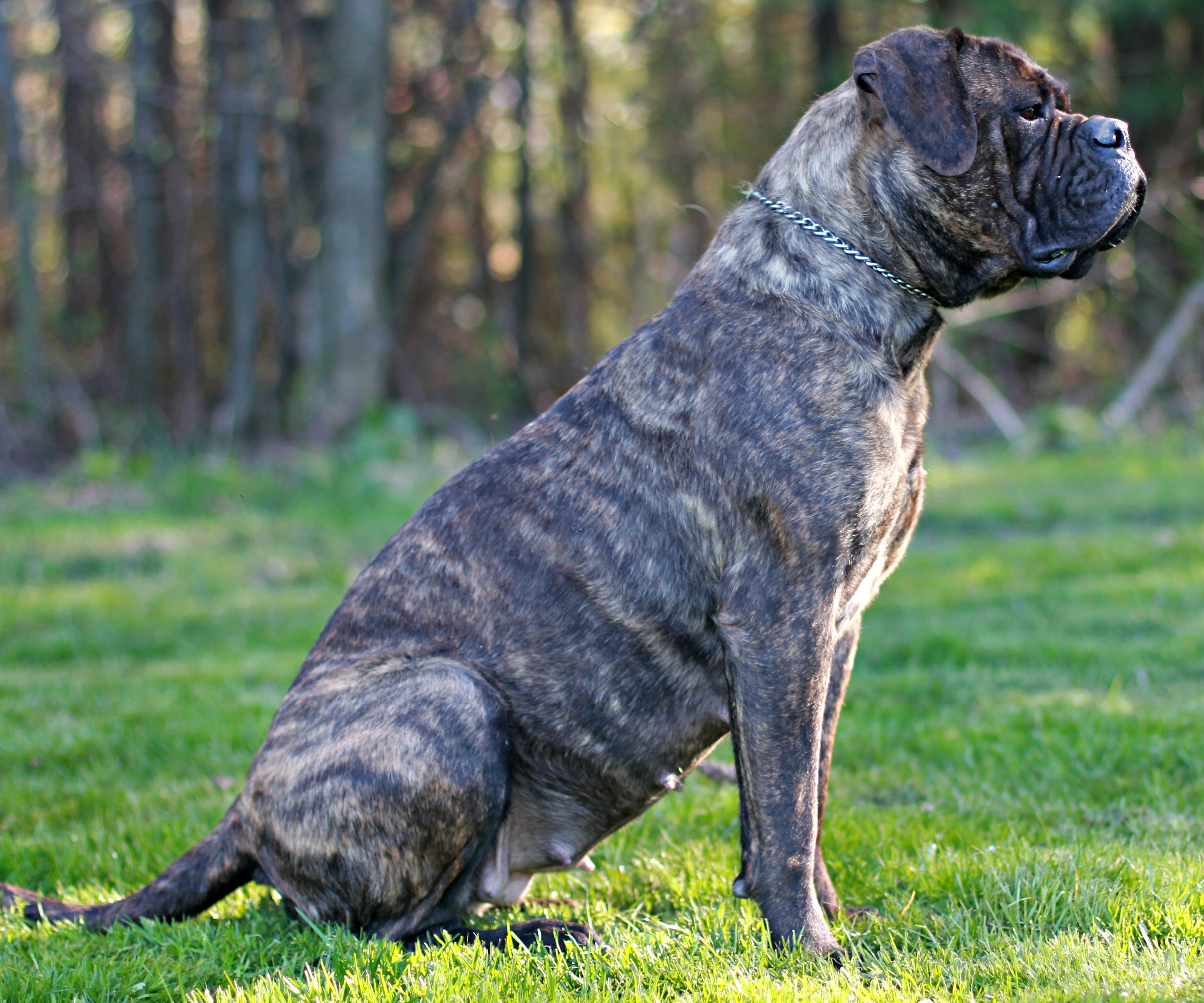 We sell all our puppies on AKC limited Registration FOR $1750. This is a
registrable dog but without breeding rights. All full registration pups will have
strict requirements and will be given only to a approved homes on a individual
basis FOR $2000.00. We do ship,shipping is $350.00 within the USA. We do
require references. We also will supply you with a list of references and our
Veterinarian. We encourage you to contact them.
We are available to you anytime and are always here to help.
These prices are for this breeding with Bugs and with agreement with Peerless Bullmastiffs . We will ship to Europe Internationally $1500 shipping cost if picked up in the USA and buyer is responsable for co/passenger and costs, deductions will be welcomed typically because of holdover and International shipping laws.

http://www.yourpurebredpuppy.com/reviews/bullmastiffs.html Bullmastiffs - What's Good About 'Em, What's Bad about em.
Benetton At Hamiltons Amber Dream
Benneton Hamiltons Amber Dream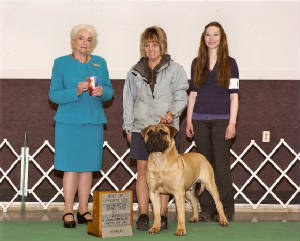 Melissa and Christy handle