Check out our Friends link to the left for obedience schools for your dog. A must for any dog owner. It will make your dog the best ever.
Benetton At Hamiltons Amber Dream
Augustus and Melissa OFA rated GOOD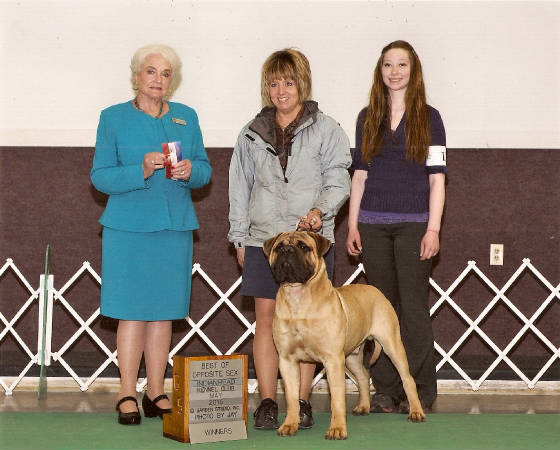 Benetton At Hamiltons Amber Dream 11 months old
Hamilton's Top Dog Bullmastiffs on facebook
Hamilton's Top Dog Bullmastiff's New video.
Rocky is a new HamiltonTop dog addition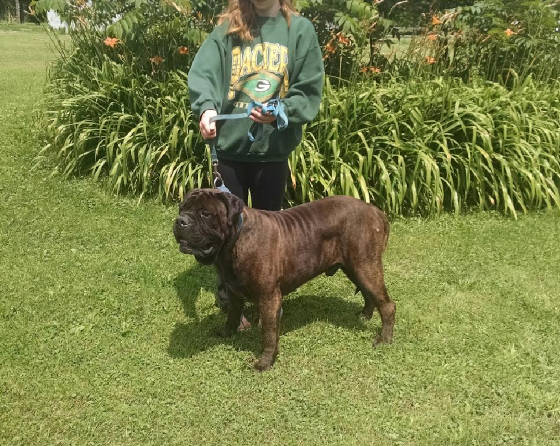 Rocky is a red brindle and 146# available for stud
This is Hamilton's Blazing Suzy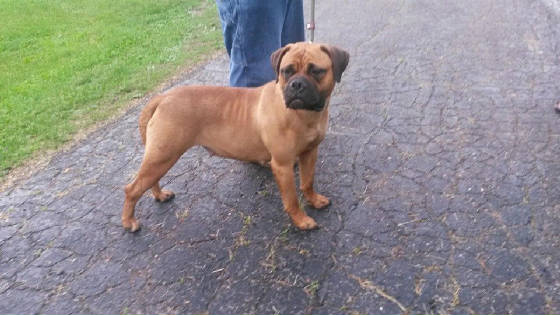 OFA rated Good
Hamilton's Blazing Suzy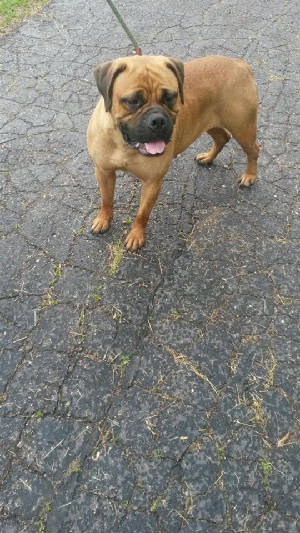 OFA rated good
This is Suzy she is a nice girl with a great head and topline good movement and pigment very square OFA rated Good. Reserve your puppy soon waiting list started. Suzy has an excellent pedigree for conformation as well. Email for more info
Hamilton Top Dog Bull mastiff's has a new male addition a red brindle male named Rocky almost 8 years old of titled European pedigree. Rocky's sire is "Pride IZ Mira Antallis" More info and pics to come. Rocky is available for stud to approved bitches his sperm is of good quality even though he is an older boy. Beda is the daughter of Peerless I am the Love Bug "Bugs" To which is International Ch. and BISS the 2010 Westminster BOB winner and Previously #1 ranked Bullmastiff he also has an honorable mention at Crufts . I can go on all day with his accomplishments I think you get the point. He is great. Beda is Penn Hipped with a 90% rating which means her hips are better than 90% of registered Bullmastiffs. She has a wonderful temp and very confident. Rocky's stud fee is $1500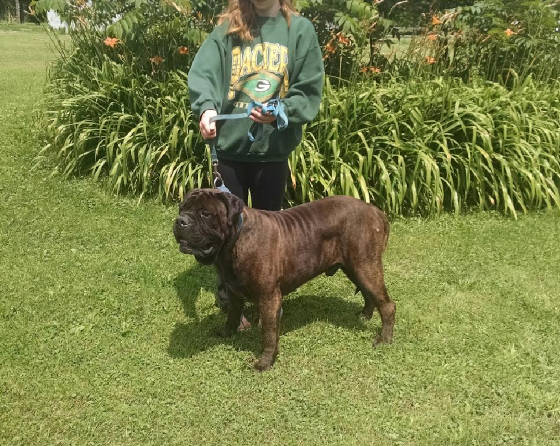 Beda daughter of Bugs
Beda is about 120# PennHip rated 90th %tile
Above is Beda she is a big girl daughter of GCH. Peerless I Am the Love Bug "Bugs" Bugs was a BOB Winner at Westminster. Beda is in the 90th percentile in Penn Hip which means there better than 90% of Bullmastiffs registered in Penn Hip. She has great movement and temperament as well as pedigree for conformation health and temperament.
We sell all our puppies on AKC limited Registration FOR $2000. This is a
registrable dog but without breeding rights. All full registration pups will have
strict requirements and will be given only to a approved homes on a individual
basis FOR $3000.00. We do ship,shipping is $350.00 within the USA. We do
require references. We also will supply you with a list of references and our
Veterinarian. We encourage you to contact them.
We are available to you anytime and are always here to help.
These prices are for this breeding with Bugs and with agreement with Peerless Bullmastiffs . We will ship to Europe Internationally $1500 shipping cost if picked up in the USA and buyer is responsable for co/passenger and costs, deductions will be welcomed typically because of holdover and International shipping laws.

Hamilton Top Dog's Mia who is Penn Hipped with great show dogs as her parent and grand parents with her dad being Seamus of Badabing and Grandpa Dealer of Badabing both with exceptional accomplishments such as rankings in Canada in the top 10 and International titles and multiple health and hip clearances. We are expecting some great things from these great breedings. Please reserve soon they will be gone fast. Please expect a screening process
This is (red) Dealer and(fwn) Maverick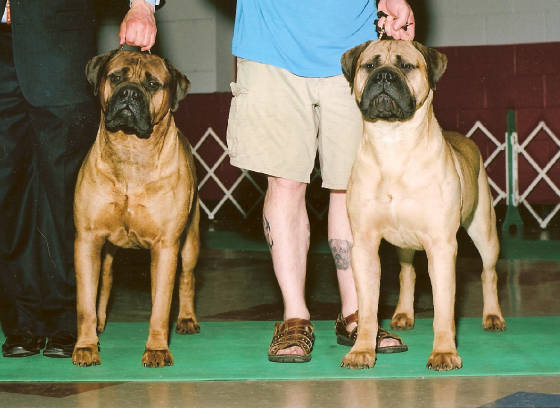 (Dad)Dealer and son Maverick out of Destiny/Dealer
http://www.yourpurebredpuppy.com/reviews/bullmastiffs.html Bullmastiffs - What's Good About 'Em, What's Bad about em.
Augustus pedigree is out of Amber Dream (Poland)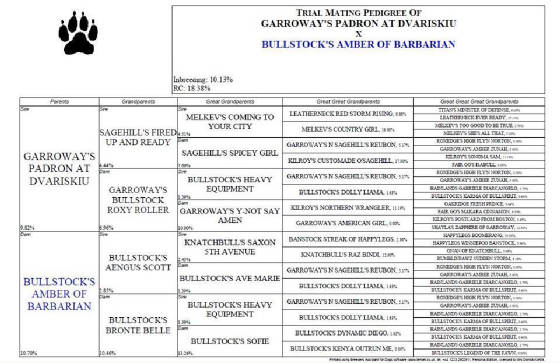 Benetton At Hamiltons Amber Dream
Benetton At Hamiltons Amber Dream
Augustus 14 months old
stud will be available to bitches of merit
Benneton Hamiltons Amber Dream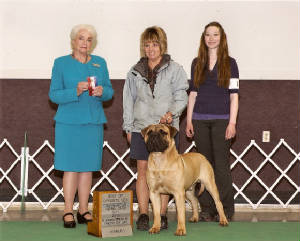 Melissa and Christy handle
This is Beda daughter of Bugs
Beda is in the 90th %tile in PennHip
Peerless Rumors Have It Heartsluv
Rumor